London is undoubtedly home to many amazing things: international cuisine, musicals, high-street shopping and museums! Not only is this capital city a top travel and food destination, it also has delicious bakeries and pastries, all awaiting your discovery. Think cake and pastry assortment, freshly-baked bread and scones slathered with clattered cream, and elegantly-decorated cupcakes. Are you drooling yet?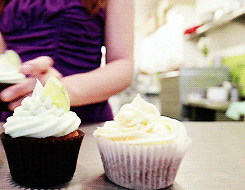 1. B Bakery
London meets Paris with this elegant bakery located at Covent Garden. As you enter BB Bakery, be prepared to feast your eyes upon a seemingly endless cake counter in front of you! Their delicious bakes are prepared daily by an expert team of pastry chefs from France.

Credit: B Bakery – London on Facebook 
Sample on delectable tartés, sandwiches, scones, pastries and cakes as you admire the quaint décor and pretty crockery. B Bakery even offers an afternoon tea bus tour while taking in some of the capital's best attractions!
If you are also looking out for other attractions, check out these 13 must-do activities in London!

Credit:B Bakery – London on Facebook 
Opening hours: 10:00am – 7:00pm (Monday), 9:00am – 8:00pm (Tuesday to Saturday), 10:00am – 7:00pm (Sunday)
Address: 6-7 Chandos Place, Covent Garden, WC2N 4HU
Halal status: Halal chicken and vegetarian options are available (must pre-order 24hrs in advance)
2. The Hummingbird Bakery
If you've been to London but have never heard of The Hummingbird Bakery, you're missing out! This bakery has one of the best cupcakes and desserts around here, and the Soho branch is so successful that they have more outlets at Notting Hill, South Kensington, Spitalfields and Islington.

Credit: The Hummingbird Bakery on Facebook
Get your phones ready as you choose one of their elegantly frosted cupcakes which are displayed beside tiered cakes and an array of brownies, cheesecake and pies. Do not miss their red velvet cupcake which is one of their best-selling flavours 

Credit: The Hummingbird Bakery on Facebook
Opening hours: 9.30AM – 8.00PM Monday – Saturday), 10.00AM – 7.00PM (Sunday)
Address: 55a Wardour Street, Soho, London W1F 8WG
Halal status: Do note that their cakes do not contain gelatine and some of them are vegan. We advise readers to dine at their own discretion.

3. Primrose Bakery
Located in Primrose Hill, Kensington High Street and Covent Garden, Primrose Bakery is a must-visit when you're in London! They're known for a good cup of coffee AND of course, the delicious cupcakes. Rumour has it that the cupcakes are absolutely a good value for your money and you won't be going back disappointed (or hungry!)

Credit: anoukverniers on Instagram
Primrose Bakery also sells bespoke handmade sweet treats including your favourite cupcakes, loaves and bread.  Set in pastel colours, this quaint café has yummy treats with vegan and gluten free options 

Credit: fashionable_rose on Instagram
Their cupcakes can be enjoyed at any time, anywhere and they even offer baking classes for any aspiring bakers! You can even host a baking party with your friends

Credit: m3liss0 on Instagram
Address: 42 Tavistock Street, WC2E 7PB
Operating hours: 10AM – 7.30PM (Monday to Saturday), 11AM – 5PM (Sunday)
Halal status: They have vegan and gluten-free options. We'd advise readers to dine at their own discretion.
4. Brick Lane Beigel Shop
If it's past midnight and your beigel (bagel) cravings hit you, don't fret! This 24 hour bakery serves yummy beigels since 1855. Eat it plain or load up with a variety of fillings of your choice. You HAVE to try their rainbow bagels, which only costs a mere 50 pence a piece 

Credit: mrs_anna_hg on Instagram
Otherwise, indulge in some New York-style cheesecake or a variety of other sweet desserts.

Credit: mandidoodle on Instagram
Opening hours: 24 hours
Address: 155 Brick Ln, London E1 6SB, UK
Halal status: The shop isn't certified halal, but it is kosher so please purchase at your discretion.
5. Cakes and Bakes
Founded in 2002, this bakery has prided itself in creating eggless bakes and using non-dairy cream. They aim to use only the best quality organic components which include free-range eggs, organic butter and other fairtrade ingredients.

Credit: Cakes and Bakes EastHam London on Facebook
The best part of the cake shop – everything is halal 

Credit: Cakes and Bakes EastHam London on Facebook
Opening hours: 7 AM – 8 PM (Mon to Fri), 9 AM – 7 PM (Sat), Closed (Sun)
Address: 216 High Street North, East Ham, London E6 2JA
Halal status: Muslim-owned
Fancy some afternoon tea after doing some shopping? Check it out here! 
6. Dominique Ansel Bakery (DAB)
Nestled in Victoria, this popular bakery is owned by world-renowned pastry chef and cronut inventor – Dominique Ansel. When DAB opened its doors in London at the end of September 2016, hundreds of dessert lovers queued to get their hands on the iconic cronuts, frozen s'mores and cookie shots.

Credit: Dominique Ansel Bakery on Facebook
Since its opening, their bakes and desserts went viral with lots of publicity, and were mentioned all over the news in London. With so many aesthetic items under one roof and an array of fun, creative yummy treats on display, do not be alarmed to leave this bakery with a much lighter wallet!
Credit: Dominique Ansel Bakery on Facebook
Opening hours: 8AM – 8PM (Monday to Saturday), 9AM – 8PM (Sunday)
Address: 17-21 Elizabeth St, Belgravia, London SW1W 9RP, UK
Halal status: Gelatine is not used in all products, but some may contain alcohol so check with the staff before purchasing.
7. Cutter and Squidge
Free from alcohol and animal products, and made only with health-conscious ingredients, this bakery is a gem! This innovative cake shop offers a wide selection of cakes and bakes, and proudly specialises in "biskies", which are chewy and tasty biscuit-cookie-cake sandwiches. This creation also comes in many different flavours 
Credit: Cutter and Squidge on Facebook
Why have a normal biscuit when you can have a biscuit, cookie and cake all at the same time? Pure indulgence!

Credit: Cutter and Squidge on Facebook
Opening hours: 9.30AM – 9PM (Friday), 11AM – 9AM (Sat), 11AM – 8PM (Sun), 9.30AM – 9PM (Mon to Thurs)
Address: 20 Brewer St, London W1F 0SJ
Halal Status: Vegetarian-friendly. No alcohol or animal products are used in the biskies or cakes, but alcohol is served on the premises.
The views and opinions expressed in this article are those of the author(s) and do not necessarily reflect the official policy or position of Muslim World Today.
Do you like this post?
---