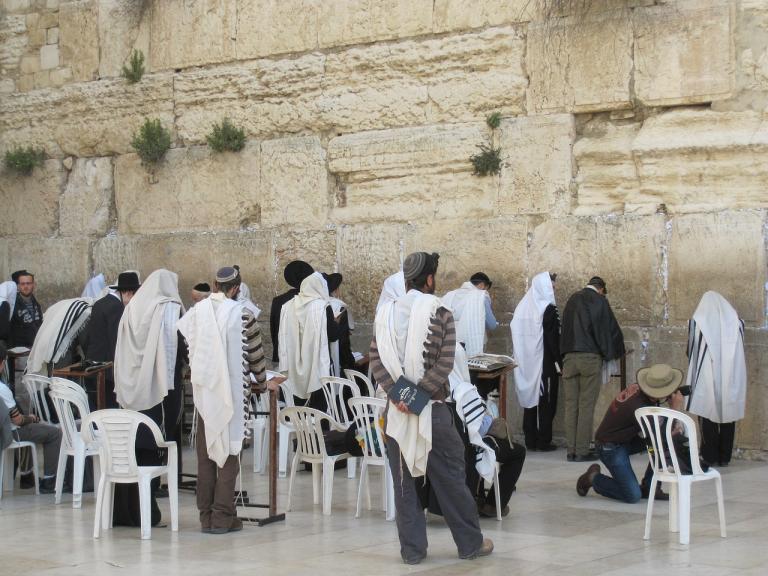 After wishing our Christian cousins Merry Christmas, its time to reach out to our Jewish cousins to wish them a Happy Hanukkah (also spelled and pronounced Chanukah) to commemorate the rededication of the 2nd temple to the service of One true God.
Jews around the nation and the world are celebrating the 8-day festival also known as Chanukah in the memory of the recapture of the 2nd temple from the King Antiochus IV, after he had taken over Jerusalem. The temple was looted, the religious services were stopped, the altar to Zeus, one of the pagan gods was erected in the temple and pigs were sacrificed. In short, Judaism was abolished.
This led to a religious revolt and within three years, Antiochus was defeated and the temple was rededicated, restoring the religious services to One true God. A menorah was lighted which lasted for 8 days while it had enough oil only for one day. Lighting a candle, or an oil based lamp each night commemorates the miracle.
I remember celebrating the Hanukkah festivities at one of my neighborhood synagogues last year, attended by families and children. It was filled with prayers and songs lead by the Rabbi. Children were playing and running around, pretty much the only time /occasion I have seen an activity at a synagogue.
The views and opinions expressed in this article are those of the author(s) and do not necessarily reflect the official policy or position of Muslim World Today.
Do you like this post?
---