Now, Friday is even more special as I pray at noon in the mosque, and pray Shabbat in the evening with the children at dinner. Instead of only celebrating Eid, I now also celebrate Hanukkah with the family I work for.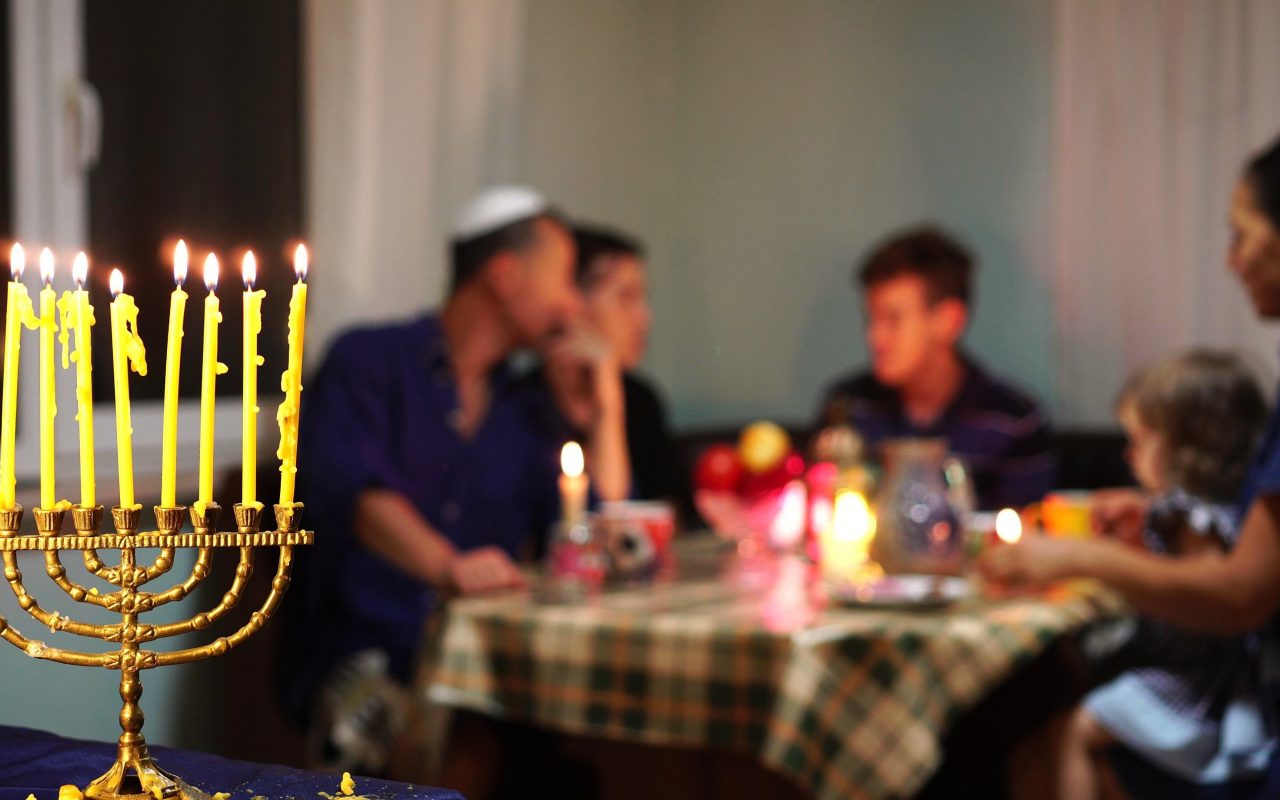 If someone had told me just a few years ago that I, a Muslim student from Kuwait, would end up working for a Jewish family as their nanny, I'd never have believed them. 
Growing up a Muslim in the Middle East, I was always aware of the supposed tensions between Muslims and Jews. As a practicising Muslim, I attended a Muslim school and did not have Jewish friends, as I lived in a predominantly Muslim country for 15 years. But, when I moved to London and started working as a nanny for a local Jewish family, all this changed over night. 
I had moved to London with my family because we wanted to be closer to my extended family and friends who live in Westminster. My parents decided to move to Barnet, but had some concerns about feeling unwelcome in the area since northwest London has a large Jewish population, and we were afraid of being "othered". But after we settled in, my family quickly began to feel comfortable – surprisingly, unlike the Middle East, no one looked at us any differently because of how we spoke or what we wore. London was far more diverse than anything I'd previously experienced. 
When I started university, it was initially tricky to find a job that would align with my study schedule and that was near to my home. But eventually I did find something – a childcare company called Koru Kids needed after-school nannies and soon I, who had always been good with children, looking after my younger siblings and cousins, became one. I interviewed several families before I chose to work for a family that happened to be Jewish. And so the ultimate cross-cultural exchange began. 
Let's start with my headscarf. Out on the local streets, my headscarf didn't seem to bother the family nor did it bother anyone else around me. Picking up a Jewish girl from primary school wearing it didn't catch any attention, but it certainly did when I had to take her on Mondays to Cheder (Jewish school). Here, the headscarf was an anomaly. A lady who was working there asked if I was at the right place. "I'm the nanny," I replied awkwardly. But soon the lady was apologising for making me feel uncomfortable and day by day, my headscarf became as unremarkable as the Kippahs and Sheitels. 
What has most surprised me about nannying in a Jewish household is the family's relaxed relationship to their faith.The family doesn't strictly follow a Jewish religious lifestyle – they don't dress conservatively and don't necessarily follow a Kosher diet, while they celebrate Christmas with family and friends. Soon after I started working for them, I understood that not every Jewish person is religious, just as not every Muslim follows a halal diet and dresses modestly. 
The siblings I look after are a five year old girl with bouncy golden locks, a three year old boy who wears tiny adorable glasses, and the newest addition to the family is a two month old baby boy. The girl would ask me why I wear a headscarf. These days, she wants headscarves too, even going as far as to ask for them for her birthday. Now, every time we pass by a woman with a headscarf on, she excitedly point at her and says "Look! She is wearing a headscarf just like you!" 
Working for a Jewish family as a Muslim girl opened my eyes about many misunderstood aspects about Judaism, and taught me things I never knew in the first place. I came to realise that there are actually more similarities between Muslims and Jews than there are differences between us. We share similar religious stories and beliefs, our alphabets are almost the same, and we all came from the same Abrahamic starting point.
The views and opinions expressed in this article are those of the author(s) and do not necessarily reflect the official policy or position of Muslim World Today.
Do you like this post?
---