Tensions are still high in the Middle East, but there is hope: Plans have just been unveiled for a new massive interfaith complex in Abu Dhabi, encompassing a mosque, a church and a synagogue.
The facility, to be known as the Abrahamic Family House, will be located on Saadiyat Island in the United Arab Emirates' capital city, right next to the new Louvre Abu Dhabi. Abraham of the Old Testament is considered a holy prophet in all three religions.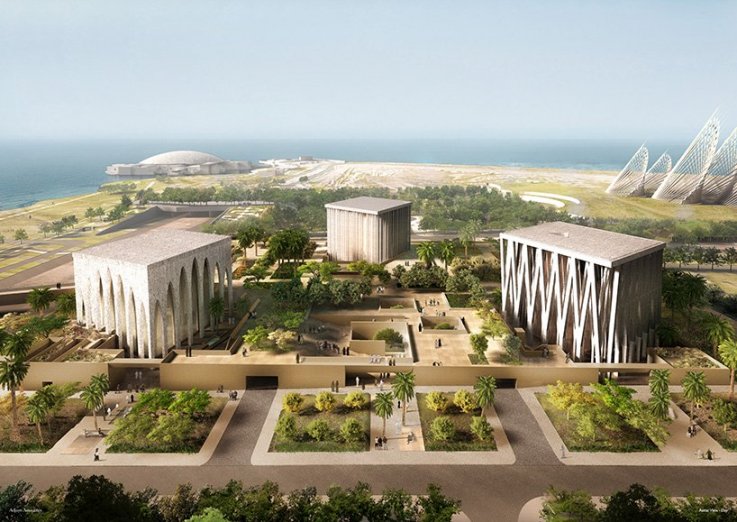 The initiative follows Pope Francis's historic trip to the UAE in February, the first time a pontiff has visited the Arabian peninsula. While there, he met with Ahmed el-Tayeb, Grand Imam of al-Azhar, to discuss interfaith harmony in the Arab world and across the globe. The duo released "A Document on Human Fraternity for World Peace and Living Together," which urged political leaders and influencers to "work strenuously to spread the culture of tolerance and of living together in peace."
Sheikh Mohamed bin Zayed, Crown Prince of Abu Dhabi, commemorated the historic meeting by ordering the construction of a building dedicated to interfaith harmony. "The new landmark will symbolize the state of coexistence and human fraternity experienced by people from various ethnicities, nationalities and beliefs in the UAE," according to statement from the government-run news agency Wam, which praised the center as launching "a new era of rapprochement and amity among the different peoples, communities and religions."
The compound is expected to be completed in 2022. Sheik Mohammed and Sheikh Mohammed bin Rashid, ruler of Dubai, have already signed the foundation stone.
On September 20, the initial designs for the complex were presented at an event at the New York Public Library in midtown Manhattan. British firm Adjaye Associates won the contract to design the center, which will consist of three large buildings arranged around a central garden, under which will sit a museum and education center.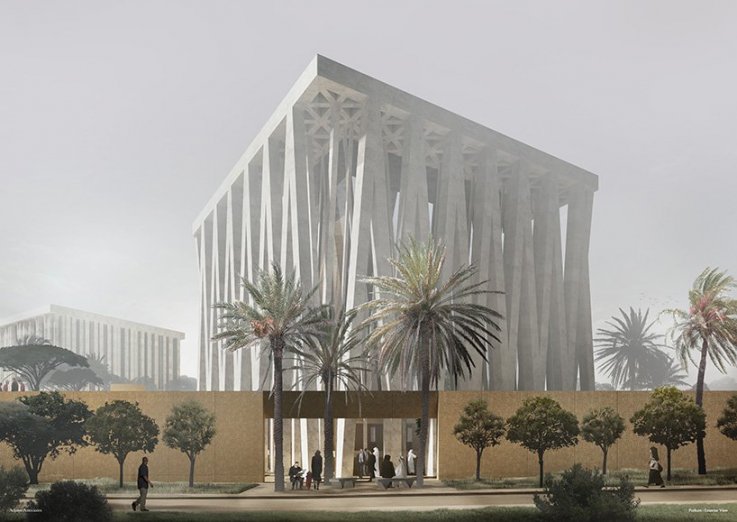 The views and opinions expressed in this article are those of the author(s) and do not necessarily reflect the official policy or position of Muslim World Today.
Do you like this post?
---