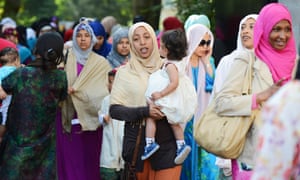 Muslim women in Scotland are campaigning to be given more equal facilities for praying and to be involved in running mosques.
Scottish Mosques For All was set up to highlight the importance of including women in decision-making. More than a quarter of mosques in the UK have no facilities for women and, in the remainder, access is often restricted and the space they are given inadequate.
The organisation said: "It is unfortunate that many mosques fail to provide basic access for Muslim women to use the facility to pray or the quality of the space can often be inadequate and not suitable. It is also unfortunate that many mosques have limited or no women present at mosque trustee or managerial level, either intentionally preventing women from taking up these roles or not sufficiently providing a welcoming atmosphere where women feel comfortable to get involved."
It added: "The place and role of women in mosques is in real crisis in the UK and elsewhere and this status quo must change."
In an online survey by Scottish Mosques For All, two-thirds of respondents said their mosque did not adequately cater for women, involve them in the management or make them feel welcome.
The campaign is asking women to tell them if their mosque has a women's prayer area or creche, whether they have access to the imam and whether he speaks about issues of concern to women.
Many mosques in the UK and elsewhere encourage women to pray at home. Where women's sections exist, they are often small, uninviting and accessed through back entrances. Mosques are traditionally seen as places where men gather for collective prayer and discussion.
There are growing calls from women to be included in mosques' activity. Anita Nayyar, who launched Open My Mosque in February, told the online magazine Khouj Women: "My right as a religious minority is protected in the workplace, but how is my right as a woman protected when mosques are turning me away?
"We need bodies like the Charity Commission and the Equality and Human Rights Commission to challenge how these mosques govern their spaces. As British Muslims, the only way for us to move forward is a commitment to equal rights."
In Bradford, the Muslim Women's Council is raising funds for a mosque led and governed by women and "based on the principles of openness, inclusivity, social justice and sanctuary". An audit of mosques in the city found that many had poor access for women and women were not represented on governing bodies.
The women's mosque "will represent what is possible when the potential of girls and women is nurtured, rather than locked away," the women's council said.
Shaista Gohir, chair of the Muslim Women's Network UK, said Muslim women were increasingly empowered and vocal. "There are still barriers within the community, but women have the confidence to say we want access. But pressure needs to grow," she said. "They can dismiss a few voices but if it is consistent and regular, they'll have no choice but to respond."
The Charities Commission should be ensuring that mosques with charitable status were serving all of their community, and planning authorities should only give permission for new mosques to be built if they provided good quality space and access for women, she said.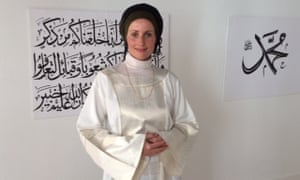 The views and opinions expressed in this article are those of the author(s) and do not necessarily reflect the official policy or position of Muslim World Today.
Do you like this post?
---