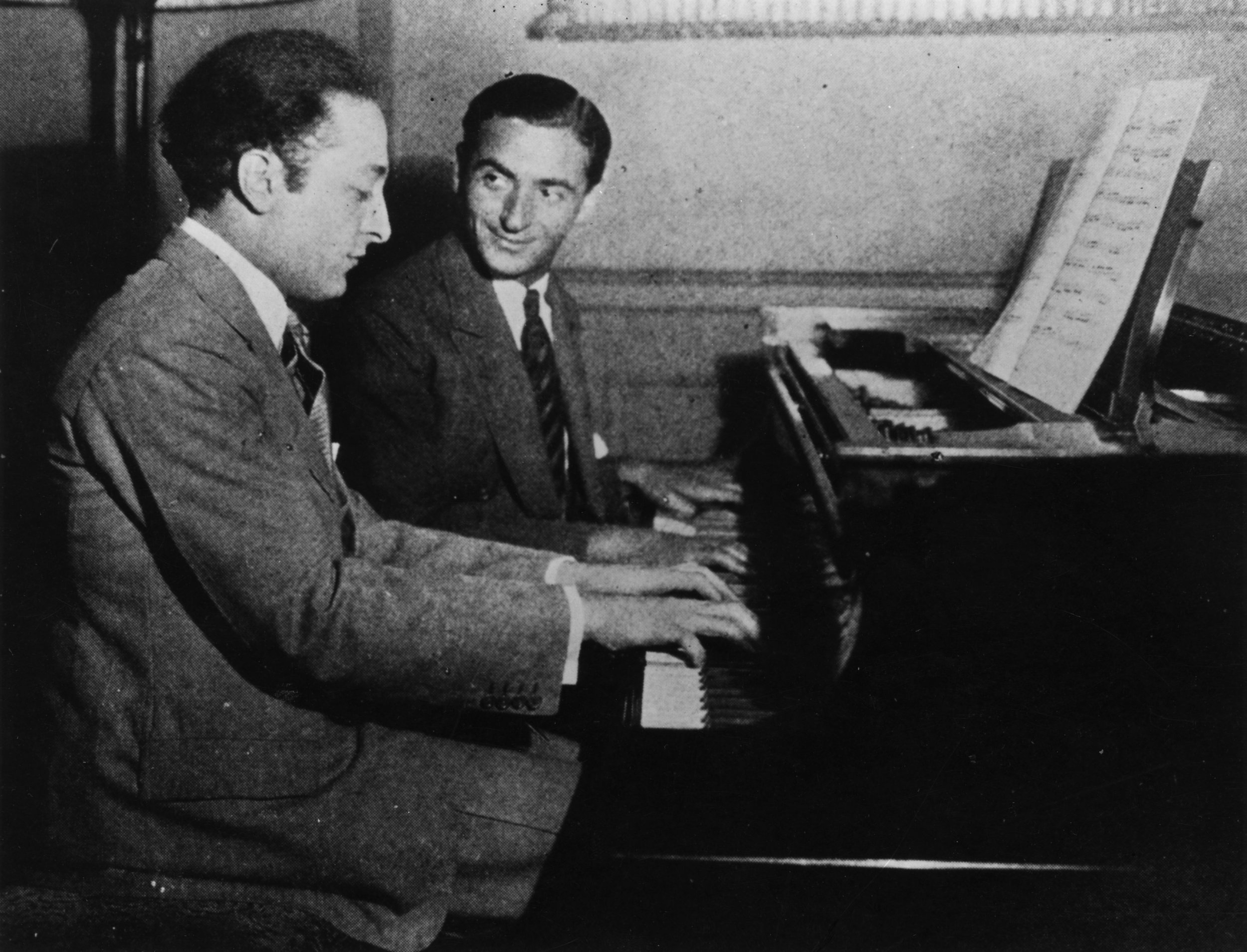 Irving Berlin (left with violinist Jascha Heifetz) wrote "White Christmas" despite being Jewish.HENRY GUTTMANN/GETTY IMAGES
President Donald Trump is taking credit this season for saving Christmas (or not), but it was a handful of Jews who wrote some of the greatest Yuletide songs in American history.
Certainly everyone knows that "White Christmas" was written by Irving Berlin (also known as the Russian-born Israel Isidore Beilin), who also wrote "God Bless America." Berlin's 1942 dream of snow on Christmas morning defines the holiday for many Americans—and made a fortune for Bing Crosby—but it doesn't even make the top five of greatest Christmas songs written by non-Christians.
Marks, born John David Marks in Mount Vernon, N.Y., based his song on a short story written by his brother-in-law Robert May, who had gotten an assignment in 1939 by Montgomery Ward to write a "cheery" Christmas book for shoppers.
The song, which put the flying reindeer myth into the American consciousness, became a hit for Gene Autry in 1949.
Marks also wrote such classics as "Rockin' Around the Christmas Tree," "A Holly Jolly Christmas," "Silver and Gold" and "Run Rudolph Run."
Long before he was The Velvet Fog, singer Torme was the son of Russian Jewish immigrants with the surname Torma. In 1945, he teamed up with longtime collaborator Wells, also Jewish, for this classic tune inspired, Torme once said in an interview, by a desire to think of cold thoughts during a particularly hot summer.
Jack Frost nipping at your nose, indeed.
The views and opinions expressed in this article are those of the author(s) and do not necessarily reflect the official policy or position of Muslim World Today.
Do you like this post?
---